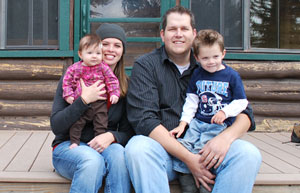 Muddcreek.com is a USA based company located in Idaho that is dedicated to providing you with the best and most affordable outdoor products on the market today. We have been selling online since the beginning of 2008.
We are constantly updating our catalog to include many quality items that range from hunting, shooting, and fishing accessories to camping and sporting goods. Also, we offer an ever growing selection of sports collectibles and sports memorabilia.
If you love the outdoors and being active, then this really is a great store for you. Avid hunters will be able to find a huge selection of archery products, hunting accessories, optics, game calls, and many more hunting products to satisfy your need and craving to hunt and survive the great outdoors.
If you don't see something you like or if you have any ideas for us, please feel free to contact us.
Creating Memories for the Outdoor Family!